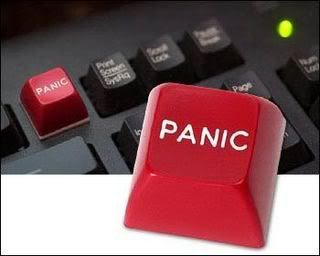 Via InDecision 2008 whose commenters note that the 10 point McCain lead in the USA/Gallup Poll is a poll of likely voters, which includes 6% unregistered (thus ineligible to be) voters. The daily tracking is of registered voters only, and has McCain up by 4% over the same time period by the same pollster.

It still sux, any way you cut it, but there's your convention bounce for Palin and old Whatshisname.

McCain leads Democrat Barack Obama by 50%-46% among registered voters, the Republican's biggest advantage since January and a turnaround from the USA TODAY poll taken just before the convention opened in St. Paul. Then, he lagged by 7 percentage points.

[snip]

In the new poll, taken Friday through Sunday, McCain leads Obama by 54%-44% among those seen as most likely to vote. The survey of 1,022 adults, including 959 registered voters, has a margin of error of +/— 3 points for both samples.
Relaxed? Good. They call it a bounce because what goes up also comes down. The GOP just got a tremendous shot of adrenaline with the Palin pick. They're energized for the first time. We've been at it for 18 months while they've just been going through the motions.
This this is still within the margin of error more or less and the electoral map still favors us so far. But things can change, and will.
Historically
debates have been make or break time for presidential candidates, ever since the first televised one destroyed Nixon.
That doesn't mean be complacent, and this should be a wake-up call to anyone who thought the GOP wouldn't show up in the Fall. It should also be a reminder to anyone still re-living the battles of the primaries that it's
Go Time
now.
The
debate schedule
calls for one between Obama and McCain in a town hall format on September 26th followed by the Biden vs Palin side-show October 2nd. Two more sit-downs follow on October 7th and 15th.
The organizers are trying to eliminate the spin-room circus -- which only means they'll move outside (I hope it rains) and the candidates will be allowed to ask each other questions while the moderators try and keep a time limit of 10 minutes per subject (good luck with that).
The last thing voters will see before they vote about three weeks after the last debate is McCain sputtering and lying and acting thugish and confused. It's all good, as soon as we catch our breath.